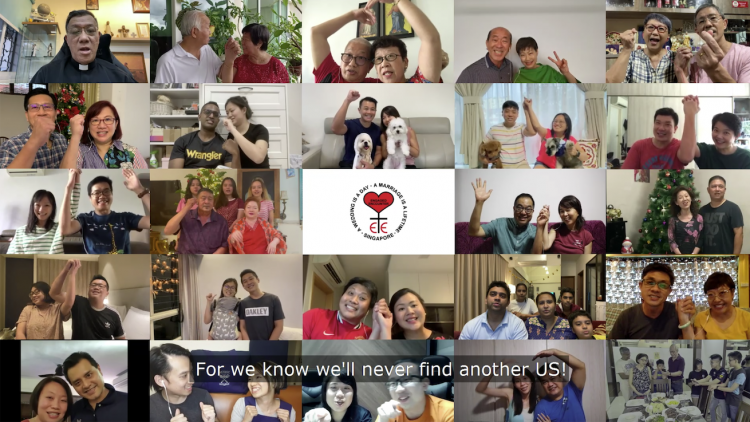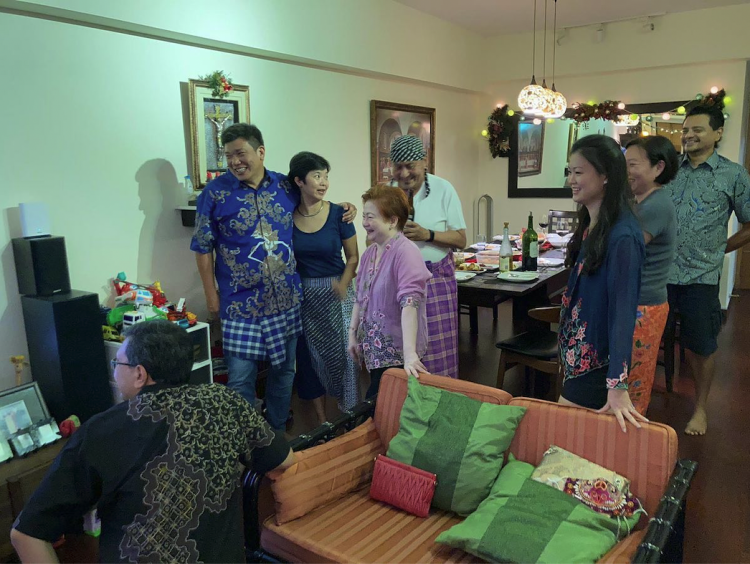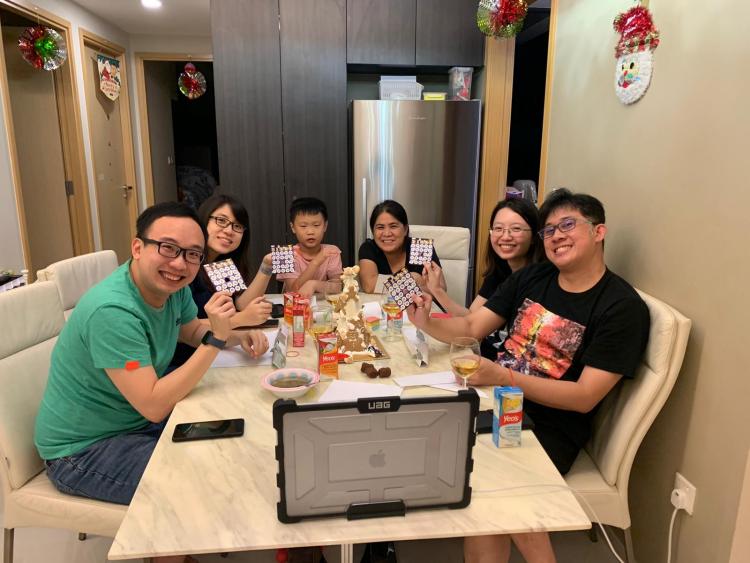 02 Jan 2021
In Jan 2021, CEE held its first community engagement activity - Community Christmas Party. Held in the evening of 02 Jan, families attended the party via Zoom and everyone got involved with the activities and games. The evening included a virtual dinner, videos, games that the whole family could participate and lots of laughter and cheer from just being part of something that we may have taken for granted in the past when having fellowship was held anytime and anywhere. Somewhere between dinner and tearing up the house to find the items for the scavenger hunt, everyone realised they truly missed each other, so much so that the Zoom bridge was left on for almost an hour for families to chat. It was truly a wonderful evening and blessed to be able to be a part of it.
Looking forward to the next activity and may everyone stay safe and have faith that the Lord will guide us through this.
One couple shared their thoughts on the party:
When COVID hit, it created a big challenge for the CEE, where we have always enjoyed coming together as couples developing our faith and love through activities. So, it gave us great joy that we were able to once again meet up with the other couples safely though a well-thought out hybrid Christmas Party gathering. Meeting up in smaller groups connected through Zoom, we felt we were able to share in the love and bond that we have always treasured, and yet do so in a safe manner. At this Christmas Party, we enjoyed sharing laughter over dinner in our groups, as well as virtually together with the other groups through the camera which was a first for us. We particularly enjoyed the fun quiz where we got to know more about the community, while remembering the good times and accomplishments we had over the past year. It was definitely a memorable gathering that brought us ever closer to all the loving and life-giving couples in the CEE family.
By Alphonsus & Geraldine